2023 Raffle Details
Prizes
Grand Prize: Stern Foo Fighers Pro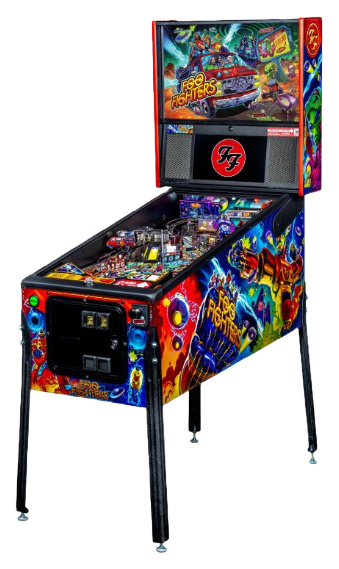 (must be present to win)
Standard Prizes
Tickets
2 for $5 or 5 for $10
Tickets will be sold at the raffle table located in the entry corridor up until the grand prize drawing.
Drawing Times
Saturday: 2 PM, 4 PM, 7 PM, 10 PM
Sunday: 12 PM, 2 PM, Grand Prize Drawing 3:30 PM
Rules
All prize drawings before Sunday at 3:30 PM do not require the winner to be present. Drawn tickets will be visible at the raffle table throughout the show where you can check your tickets before the final drawing.
Winners of the general drawings before the final one can select an available prize of their choice from what's displayed at the raffle table.
If your ticket is drawn you can refuse the prize but your winning ticket cannot be re-entered for subsequent drawings.